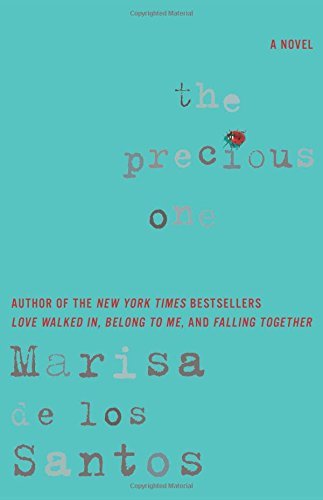 My husband and I spent most of the week in Austin, where he worked and I spent my time walking, reading, shopping, exploring, and, naturally, sitting in traffic (love you, Austin, but your traffic makes me lose my mind!). Luckily, there's nothing better to restore my sanity than staying right on Lake Austin. That fresh lake air, the birds chirping, the warm sun…and these views! I mean, come on. Life on the water is where it's at.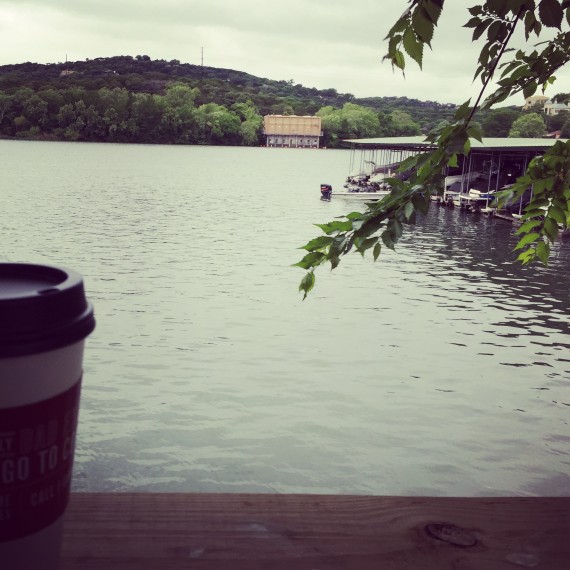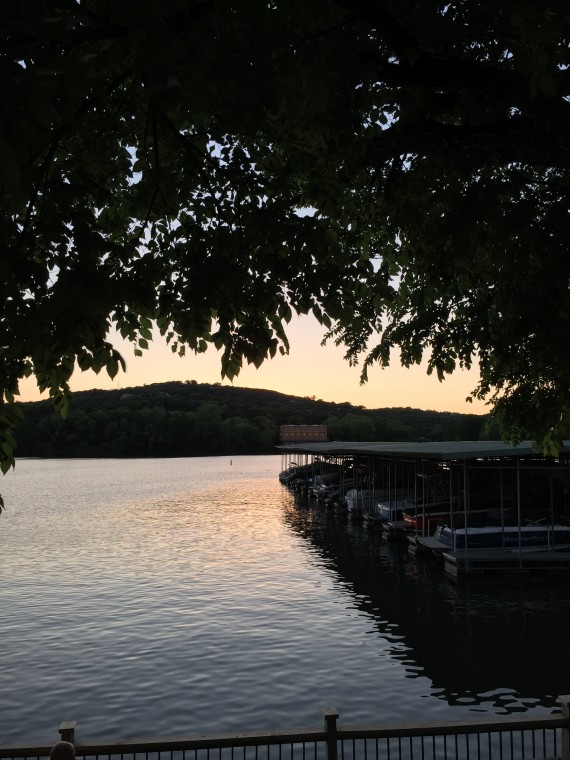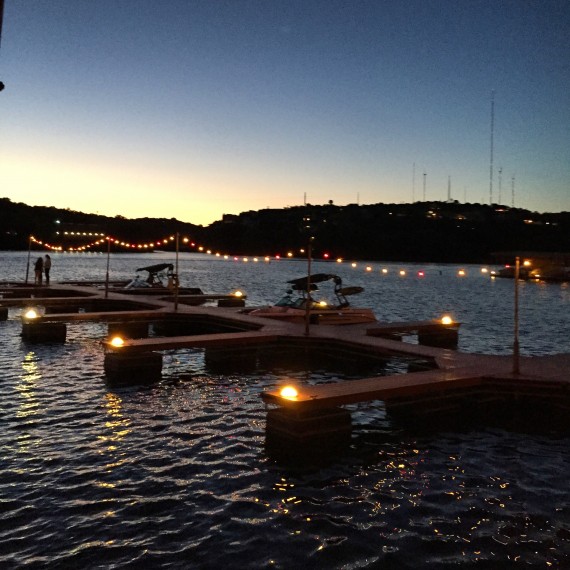 One of the days, they let me tag along on the company boat ride, which offered many a beautiful photo-op. (Let's not talk about the trivia event. Team #2 was winning until we gave in to some wise guy's idea to guess "false" on every science question. TERRIBLE PLAN.) But back to these views: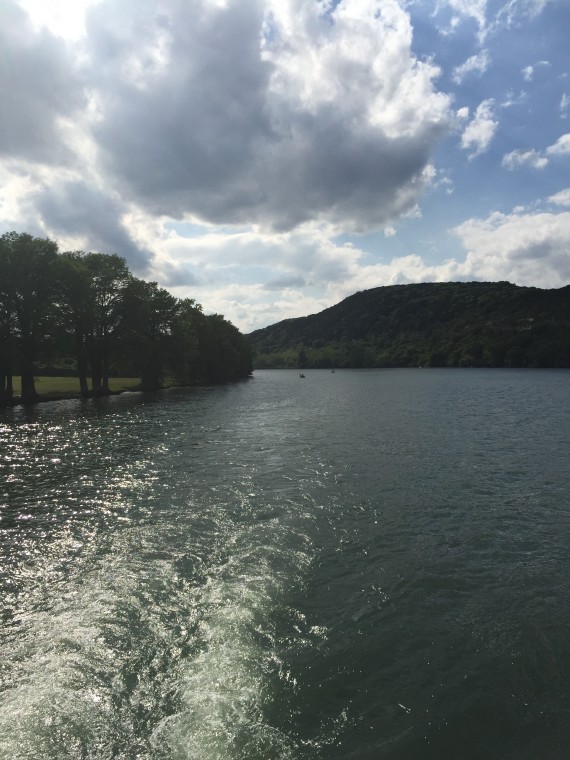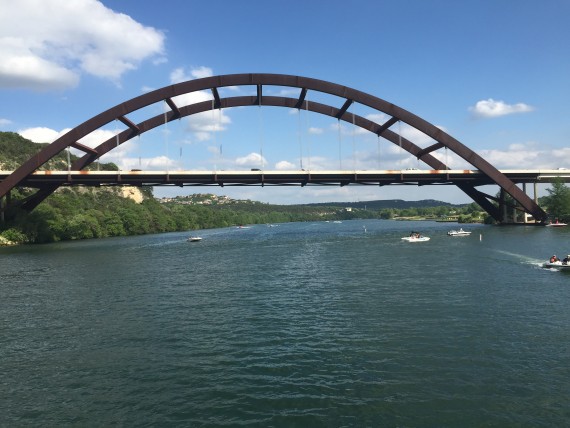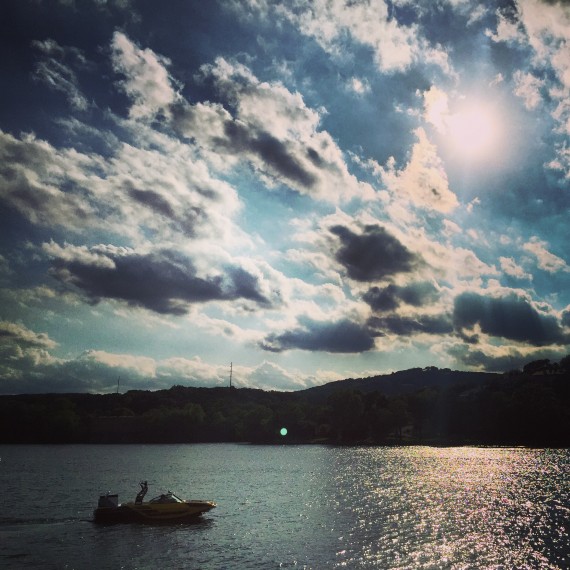 We both fell a little more in love with Austin this trip.
Though our getaway was fairly short, we've got a couple other trips planned (including a ten-year anniversary one soon), and for me, any kind of vacation begs for a couple (or many) good books. Planning my reading list comes pretty much right after the airfare and hotels, and for Austin, I'd been saving a good one: The Precious One, a new Marisa de los Santos novel.
A fellow bookworm and great friend of mine introduced me to de los Santos nearly six years ago, and I've devoured her work ever since. All of her novels are rich, decadent, addictive yet fortifying treats (the woman has her PhD in literature and creative writing, so she knows what she's doing). I treasure the way she constructs every sentence, every simile, and every character: she's an expert at layering and extracting truth, and her characters are complex and kind. You root for them, plain and simple. And how charming are all those covers?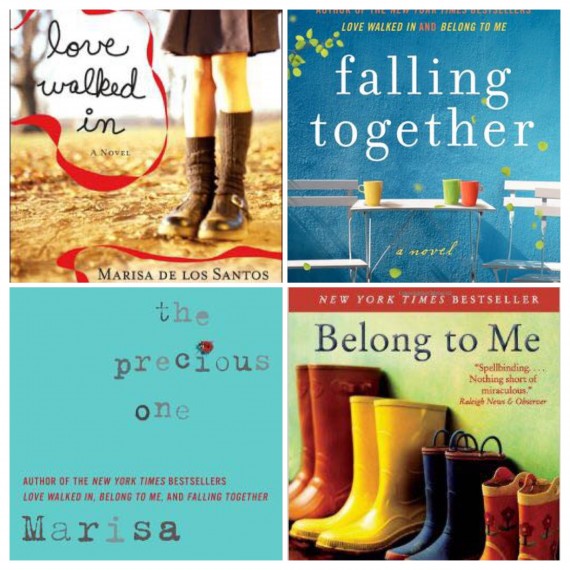 So quite unsurprisingly, I found The Precious One to be a gem of a novel. I realize I'm a bit biased as this is my favorite type of book to read and, consequently, write: I'm a sucker for stories that delve into fractured family and friend dynamics, with some bildungsroman, suspense, and romance elements thrown expertly in the mix too (and if you enjoy that type of book too, be sure to check out my novels someday – hopefully coming soon!).
In her latest, Marisa de los Santos gives us the story of Taisy Cleary and her estranged teenage stepsister, Willow. When they are thrust into each other's separate worlds by the health problems and strict demands of their distant, difficult father, they initially resent each other. But through their respective love and life dilemmas, Taisy and Willow form a tenuous and burgeoning sisterly bond that is not just incredibly well-written but also heartfelt and honest. I wish I could read it again for the first time.
But alas, since I don't think Marisa will put out a new book in time for our summer plans, I need suggestions for my next adventure! Are you reading something you're absolutely loving right now? Do you also find a road-trip reading list to be of the utmost importance? Because as we all know, it's never, ever too early to begin planning a novel itinerary.